Huck is a Miniature Australian Shepherd born on March 10, 2008. He is by McKee's Doc Diddle Do and out of Lewis's Shye Skye. Huck has has been such a pleasure and such a fun dog. I feel truly blessed to have him and he is truly a special dog. He is everything I was searching for, a search that took 5 years! He has the drive, energy, temperament and athletic ability all wrapped up in a 16 inch boy with a sweet and willing nature, he is an easy dog to live with but easily reved up and always eager to please and do what ever I want to do. He is a fantastic agility dog, great hiking buddy and a wonderful pet and companion and has earned his CGC and his therapy dog certificate and is also my service dog as well as multiple titles in different agility venues. I cannot ask for anything more! Thanks to Angela Lewis of Saddleback Miniature Aussies for allowing me to have Huck, he is such a pleasure and and a wonderful addition to my animal family.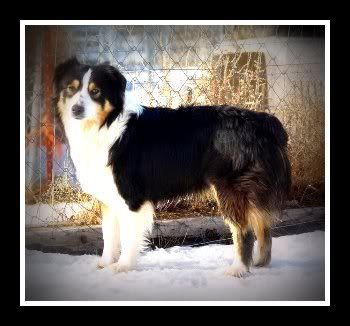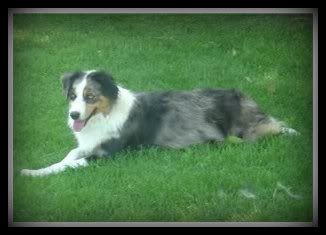 McKee's Doc Diddle Do Lewis's Shye Skye
Huck's Color's run at the Ups and Downs Agility Club CPE trial April, 2011.
http://www.flickr.com/photos/95432804@N00/5663597700/