Wyatt is a darling Jack Russell Terrier born on September 2, 2004. He is by Lomis Foxie Charlie and out of West Elk Bessie. Wyatt is one of those rare terriers that makes this breed so special. He has a charming and sweet personality and worms his way into even the hardest of hearts, with his hallmark underbite, he has a constant smile on his face and with his happy personality, he gets a smile where ever he goes. There is not a human around who has not met Wyatt who does not fall for his charm and happy personality. Wyatt has had his fair share of physical issues, with luxated patella surgery at a very young age and his other knee giving him problems a year or so later. But with the help of great vet care, he is leading an active and full life. He has championships in JRTCA go to ground, superearth and has won many ribbons in agility and loves to compete for fun in CPE and NADAC agility. His all time favorite activity is hunting for critters in the avocado groves and going hiking in the hills in Southern California.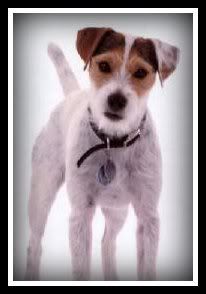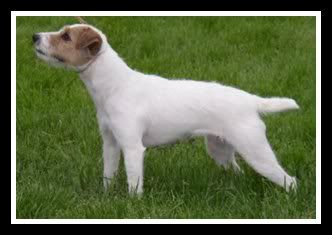 Lomis Foxie Charlie West Elk Bessie
Here is a fun little video of Wyatt running in Tunnelers at a NADAC agility trial!
http://s8.photobucket.com/albums/a42/Codyj_/?action=view&current=011-2.mp4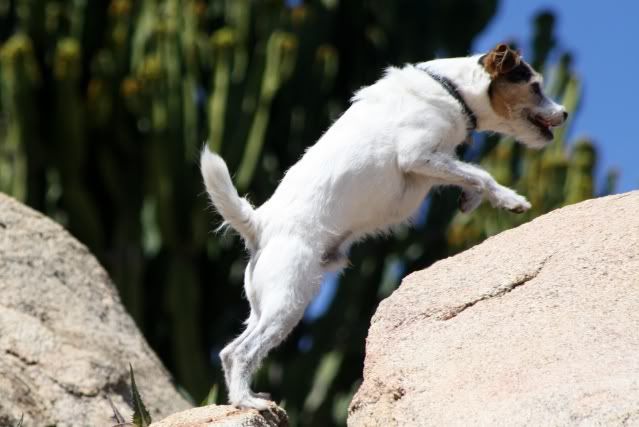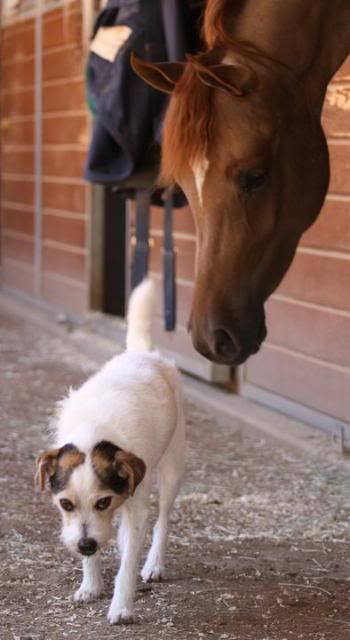 Wyatt the mighty lizard hunter!
http://s8.photobucket.com/albums/a42/Codyj_/?action=view&current=002-7.mp4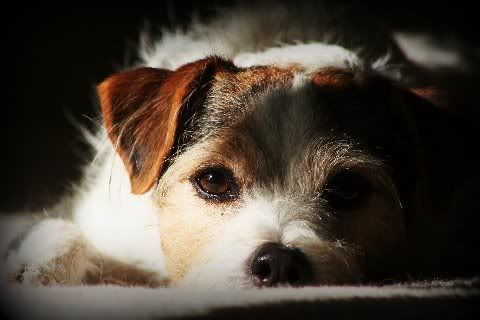 Wyatt working the earthdog tunnel at the Eukanuba Cup Meet the Breeds Booth in December 2009
http://s8.photobucket.com/albums/a42/Codyj_/?action=view&current=031.mp4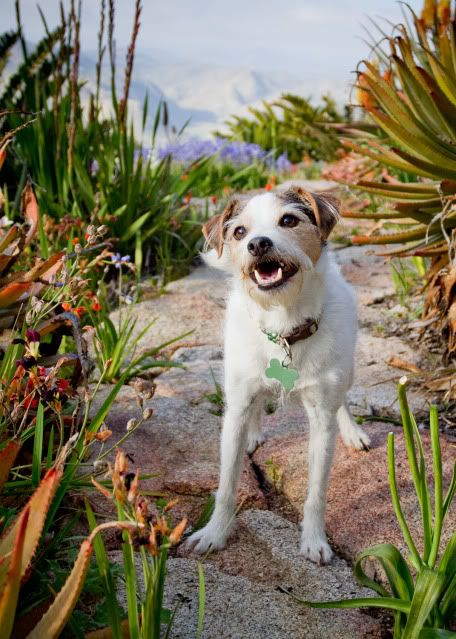 This picture was taken by Ameila Durham of Banyan Photography